Opera House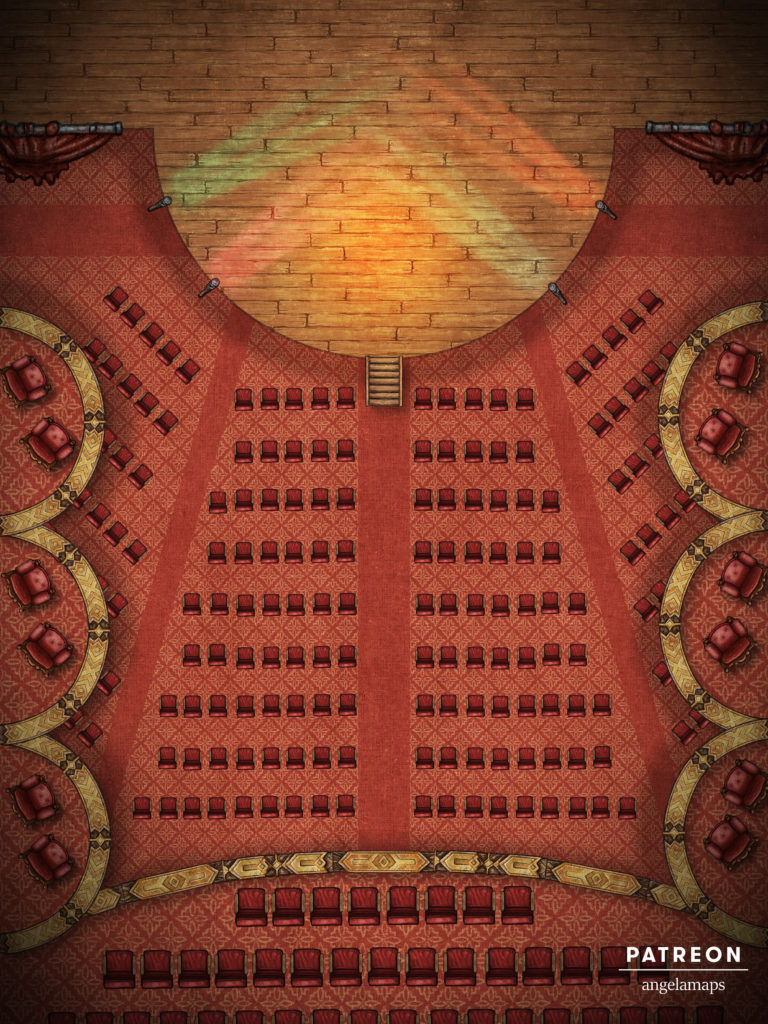 The opera house, the perfect place to take in a show and relax. Or perhaps to be a performer. Maybe a battle that starts for show turns into something more sinister!
Darker version and emerald version of this opera house, as well as Foundry VTT ready version are available in my shop. Fantasy grounds version on DMsGuild.
This map and all the free maps on this website are paid for by my Patrons. Join them in supporting me for only €3. On my Patreon you can access base maps, alternate maps, animated maps, FGU setup maps and FVTT setup maps.  Maps are for non-commercial use only.