Metro Station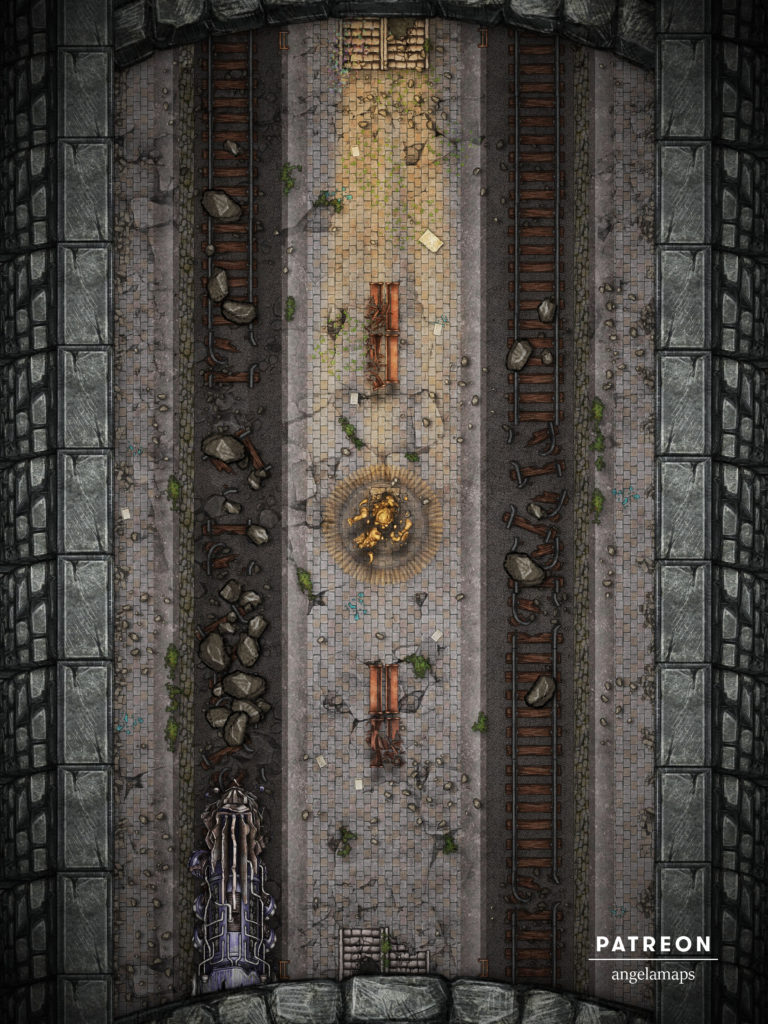 The long abandoned metro/subway/train station has certainly seen better days. Two tracks, an abandoned and destroyed train, and plenty of rubble fill this map. You can get it free below with a small logo.
I also made two alternate versions of this map. One is a pristine version of a working lightning rail, the other features a different destroyed train that you can enter.
This as well as one animated map, and the Foundry VTT version are on my shop. For Fantasy Grounds, check out the DMsGuild link.
You may use this map for free in any of your online or offline games. Use the download below with and without grid. You may not sell or redistribute any of my maps.
Get weekly maps without the logo on Patreon.com/angelamaps. Plans start at €3/month and you get new maps every week for personal use and 100s of archived maps.  Plus you get to feel good because you helped me to earn a living, and to keep making free maps for everyone. That makes you kinda awesome.
This map is on my Patreon with no logo mark but the Foundry VTT & Fantasy Grounds versions are no longer available to my Patrons. Patrons do save 50% off in my web shop and 30% off my maps on DMsGuild.com