Mines Battlemap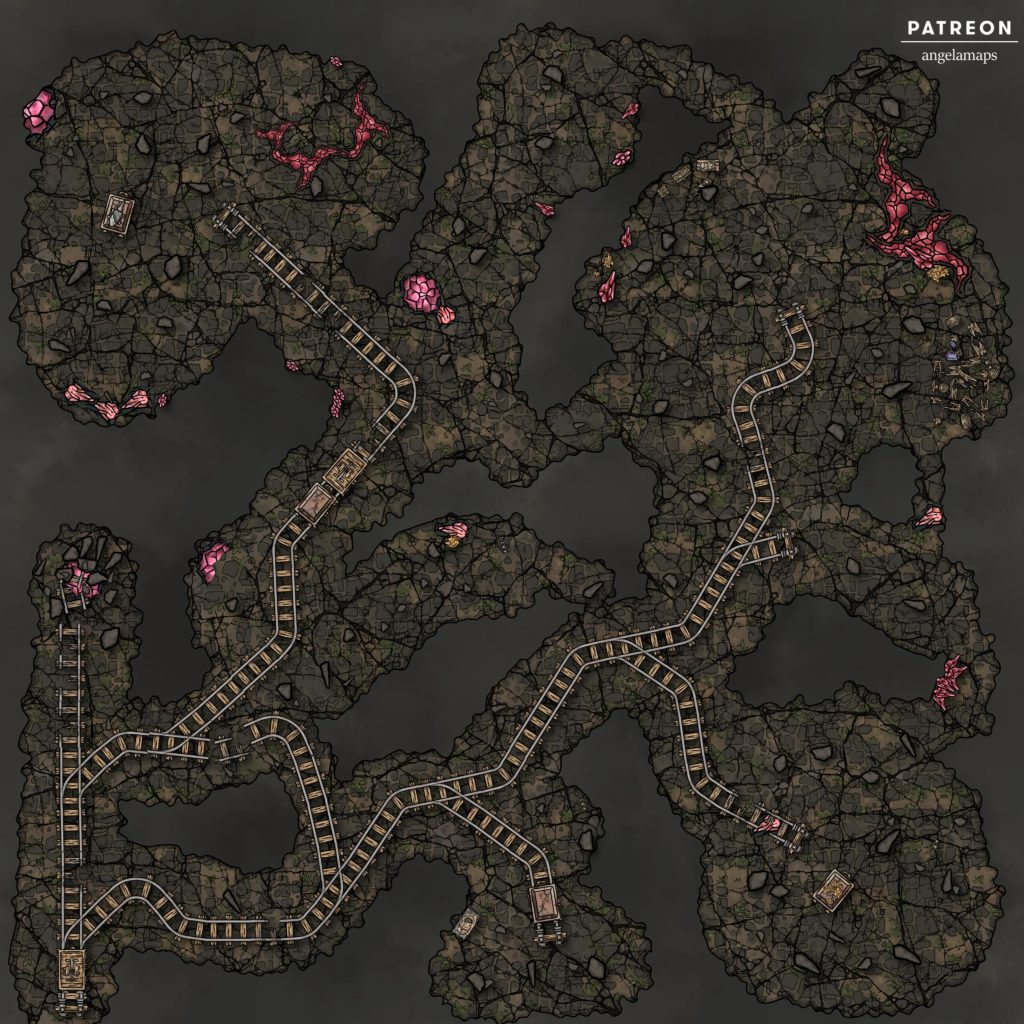 Once an active mine, now lost to time. Why did the dwarves abandon it? Certainly there is still ore and rubies left to mine. I'm sure it's nothing to worry about, just head on in and collect your riches!
This map has a 50×50 grid.
Fantasy Grounds .mod file available with grid data and line of sight on my Patreon. Check out the video! 🙂
This map and all the free maps on this website are paid for by my Patrons. Join them in supporting me for only €3. On my Patreon you can access base maps, alternate maps, animated maps, FGU setup maps and FVTT setup maps.  Maps are for non-commercial use only.
Buy just this map and fantasy grounds file on DMsGuild.
Mines (1073 downloads)

Mines (w/grid) (785 downloads)