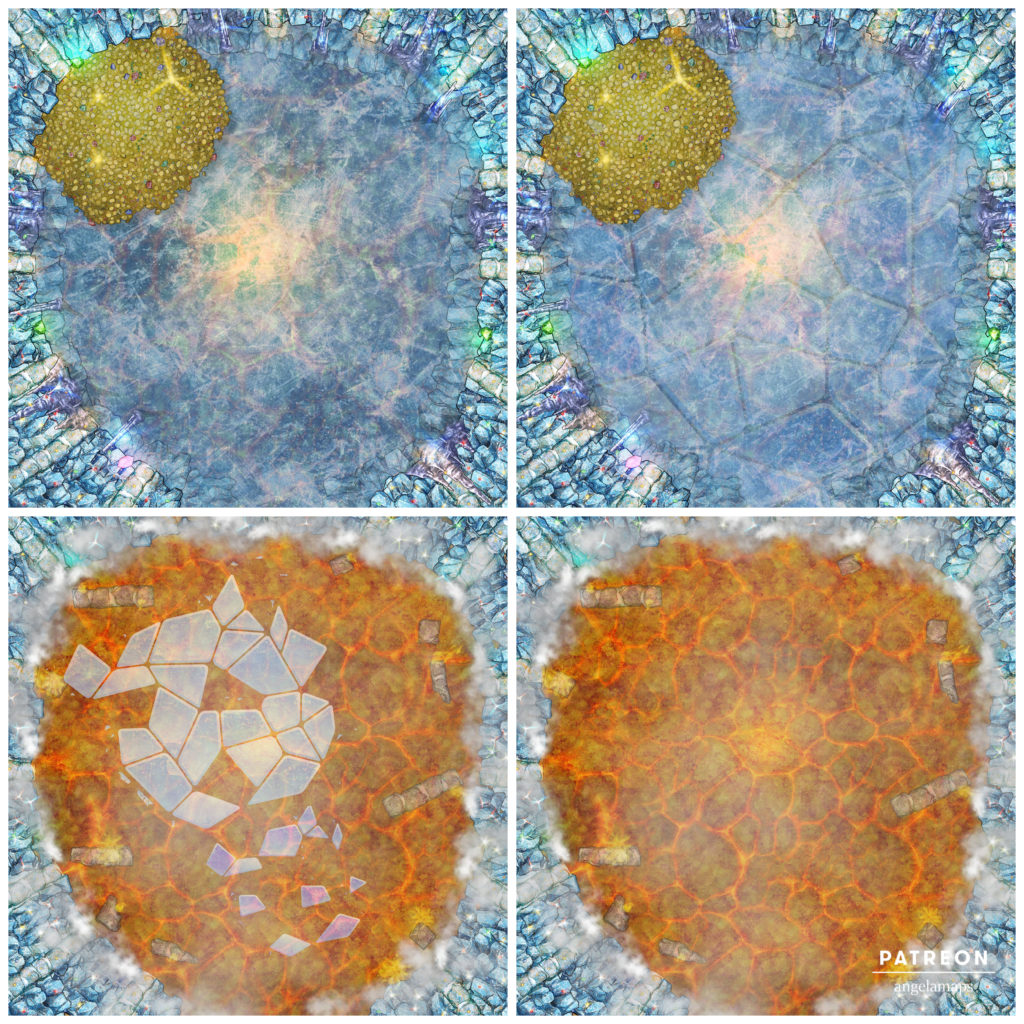 Pure magical ice creates a floor for the white dragon's lair, above the hot magma you can see glowing below. Treasures embedded into the walls and horded in a pile. But during your epic battle, the ice cracks and breaks… and eventually melts beneath your feet.
The alternative map set features the lair of a slightly more sophisticated or perhaps arrogant dragon who has fashioned the ice into having a more throne room feel.
You may use this map for free in any of your online or offline games. Use the download below with or without grid. You may not sell or redistribute any of my maps.
Get this and MANY more maps without the logo on Patreon.com/angelamaps. Plans start at €3/month and you get all the maps for personal use. Plus you get to feel good because you helped an artist earn a living. That makes you kinda awesome.