White Dragon Cave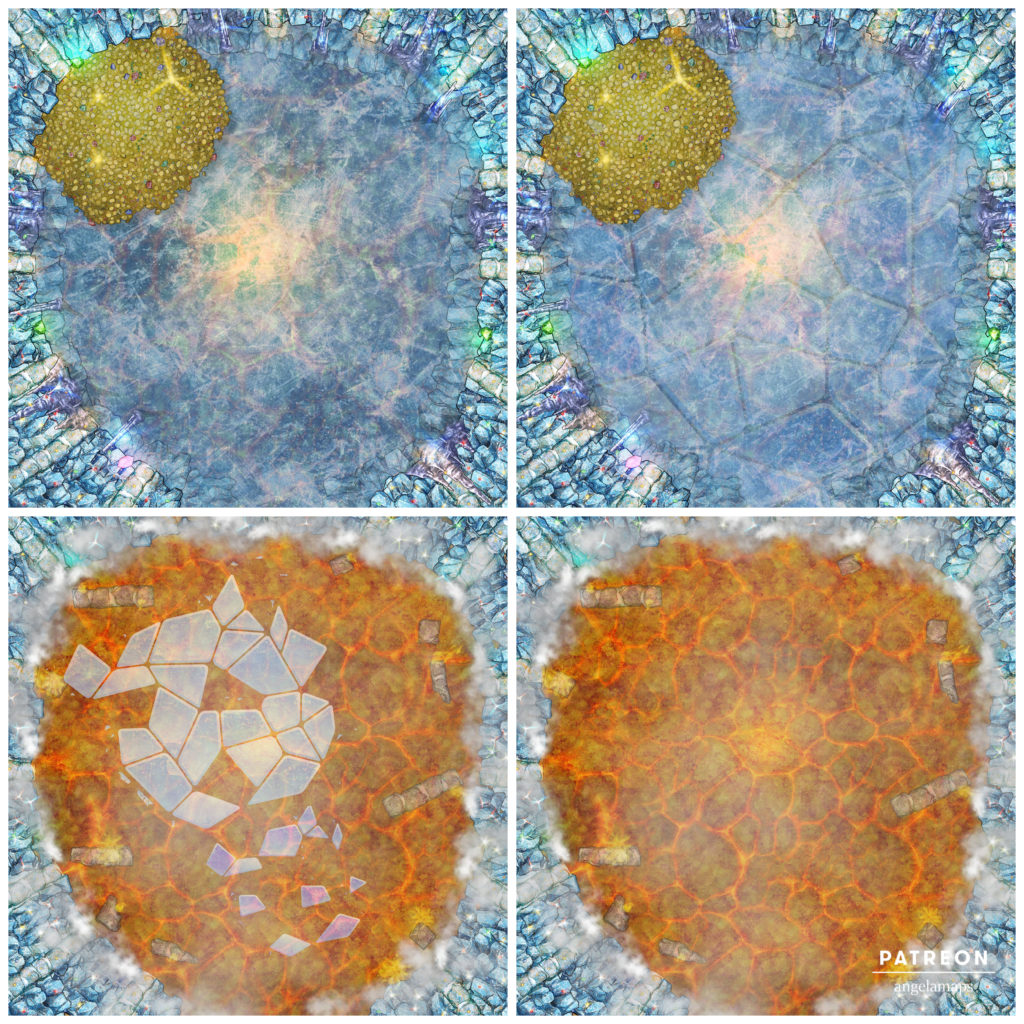 Pure magical ice creates a floor for the white dragon's lair, above the hot magma you can see glowing below. Treasures embedded into the walls and horded in a pile. But during your epic battle, the ice cracks and breaks… and eventually melts beneath your feet.
The alternative map set features the lair of a slightly more sophisticated or perhaps arrogant dragon who has fashioned the ice into having a more throne room feel.
This map and all the free maps on this website are paid for by my Patrons. Join them in supporting me for only €3. On my Patreon you can access base maps, alternate maps, animated maps, FGU setup maps and FVTT setup maps.  Maps are for non-commercial use only.