Watercolor Inn Battlemap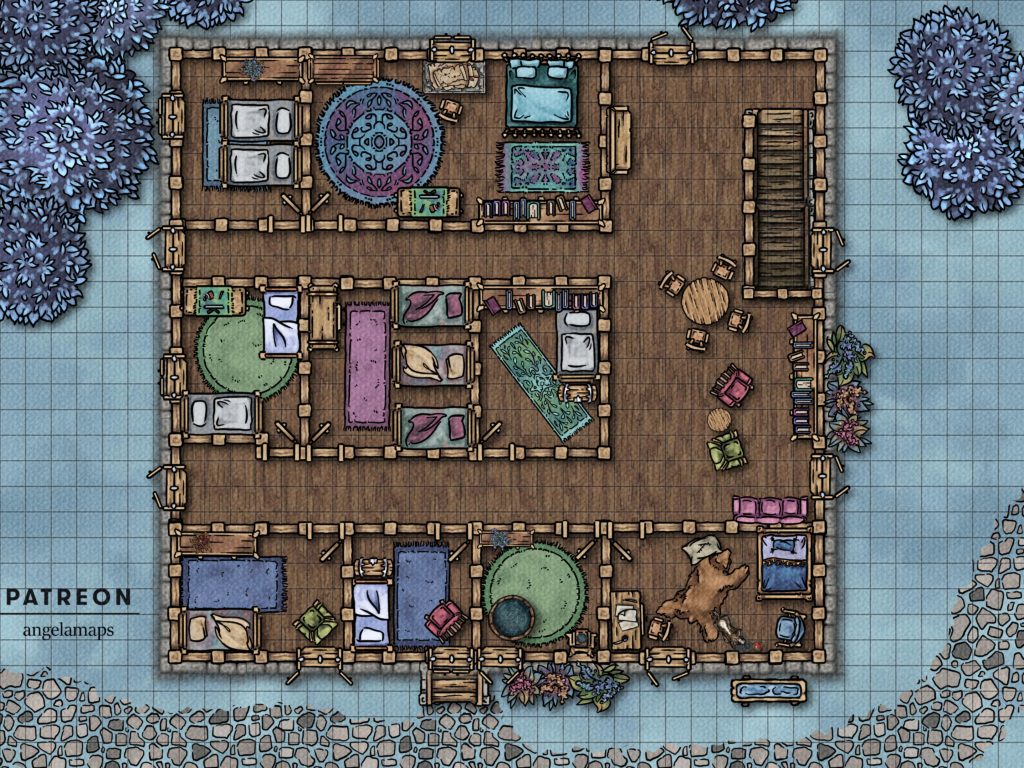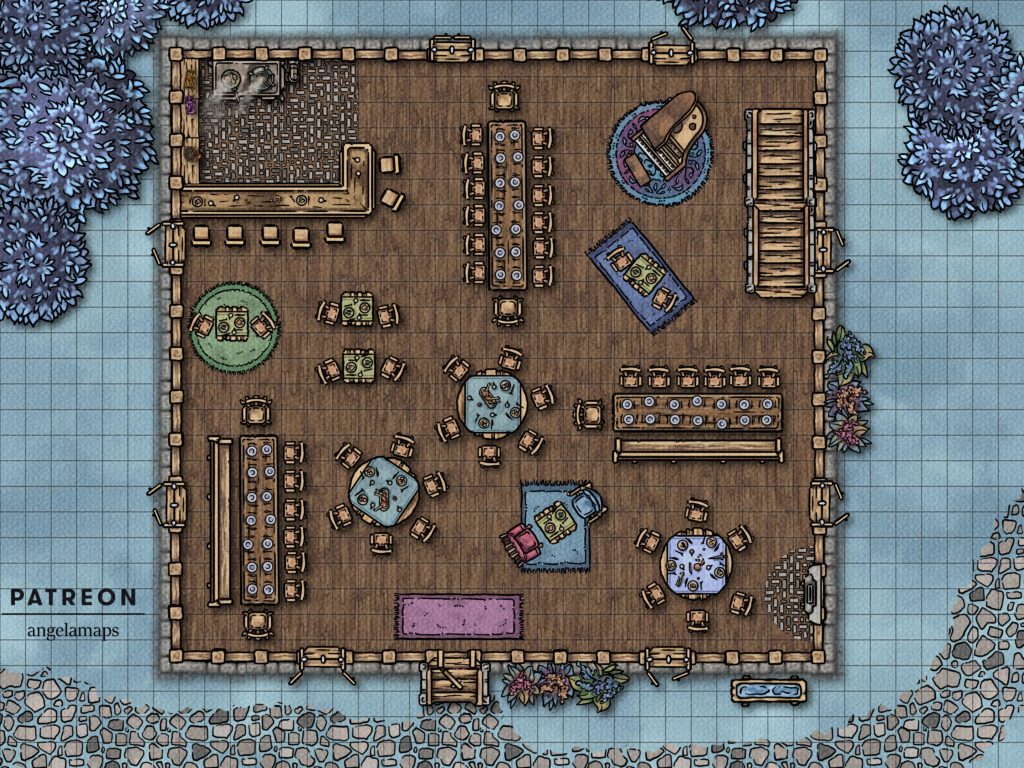 Ask anyone in town where you should eat, or take a room for the night, and they will tell you "The Watercolor Inn… if you can afford it." It's not cheep, but it's clean and absolutely has the best meals in town. And the rooms are lovely and will accommodate any party. Very clean, not a single rat in the place, which you can't say for the other inns around here! Makes a great home base while visiting a new place, or maybe you're checking in on an interesting visitor or just need a neutral meeting ground.
Upper and Lower maps are 40 x 30 each.
My Adventurer and above patrons also get it in this more muted color scheme:
Fantasy Grounds .mod file available with grid data and line of sight (with doors and windows) on my Patreon. Check out the video! 🙂
You may use this map for free in any of your online or offline games. Use the download below with and without grid. You may not sell or redistribute any of my maps.
Get weekly maps without the logo on Patreon.com/angelamaps. Plans start at €3/month and you get new maps every week for personal use and 100s of archived maps. Plus you get to feel good because you helped me to earn a living, and to keep making free maps for everyone. That makes you kinda awesome.
This map is on my Patreon with no logo mark and the Foundry VTT & Fantasy Grounds versions are currently available to my Patrons!
Download just this map and Fantasy Grounds .mod on DMsGuild.
Watercolor Inn (750 downloads)

Watercolor Inn (w/grid) (625 downloads)