Vampire's Dining Hall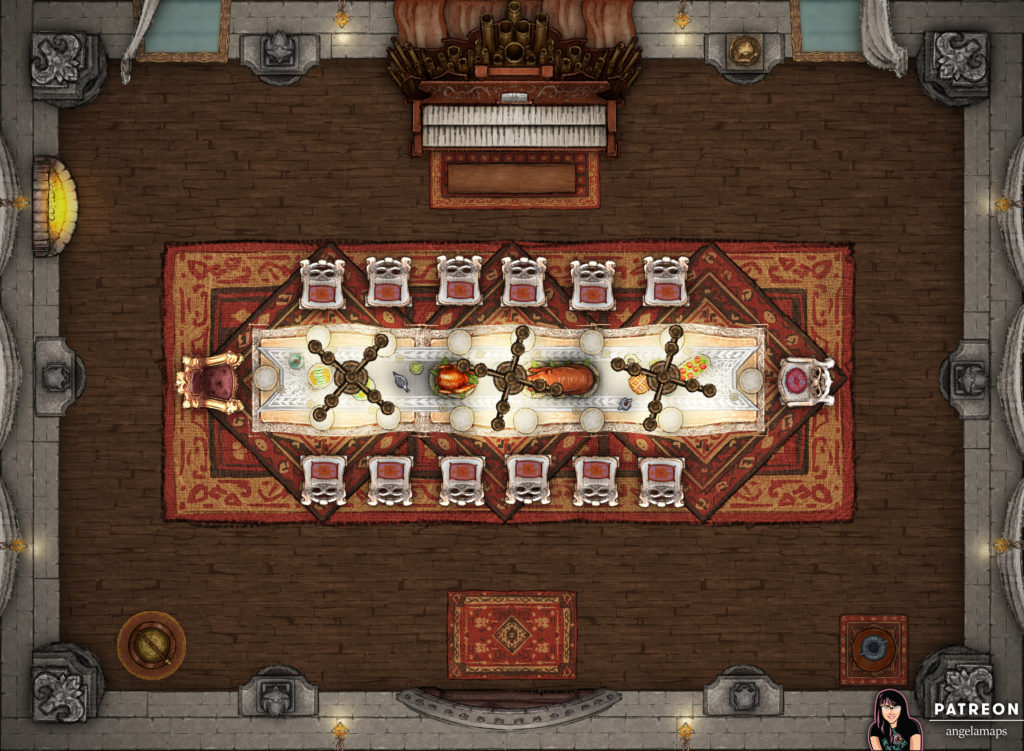 You are invited to feast with the vampire in his exquisite dining hall. The table is laden with delicious smelling food. The organ music plays hauntingly in the background. Massive mirrors run from floor to ceiling. The crystals dangling from the chandelier sparkle and throw light over the table.
To be honest I had Strahd's table in mind for this, but it would work for any dining hall (vampire or not) I think.
Grid is 15 x 11. Weirdly small I know but even a large dining hall can only be so big before it's get's all out of proportion.
This map and all the free maps on this website are paid for by my Patrons. Join them in supporting me for only €3. On my Patreon you can access base maps, alternate maps, animated maps, FGU setup maps and FVTT setup maps.  Maps are for non-commercial use only.
Buy just this map on DMsGuild with no logo and Fantasy Grounds support.
Vampire's Dining Hall (1156 downloads)

Vampire's Dining Hall (w/grid) (721 downloads)