Cavern of Life
The perfect spot for any number of rituals, this cavern is bathed in moonlight with water babbling in from the west. It is fragrant with flowers and fresh water and probably (maybe?) not infested with water elementals.
I also have two variants of this map on my Patreon. One is with the rocks above the water, another is this cavern in the daytime.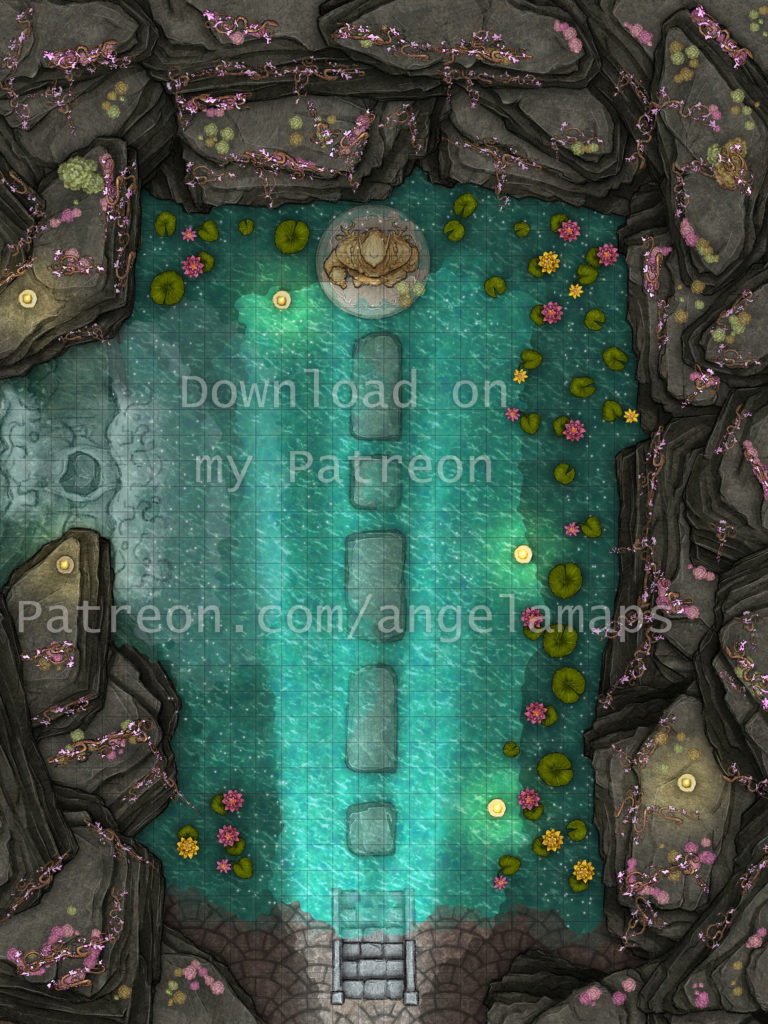 Please leave a comment and let me know how you use this map in your game, I love to hear! 🙂
You may use this map for free in any of your online or offline games. Use the download below with and without grid. You may not sell or redistribute any of my maps.
Get weekly maps without the logo on Patreon.com/angelamaps. Plans start at €3/month and you get new maps every week for personal use and 100s of archived maps. Plus you get to feel good because you helped me to earn a living, and to keep making free maps for everyone. That makes you kinda awesome.
This map is on my Patreon with no logo mark and the Foundry VTT & Fantasy Grounds versions are currently available to my Patrons!
Download JUST this map and its fantasy grounds files at DMsGuild
Cavern of Life (1077 downloads)

Cavern of Life (w/grid) (636 downloads)