Happy Thanksgiving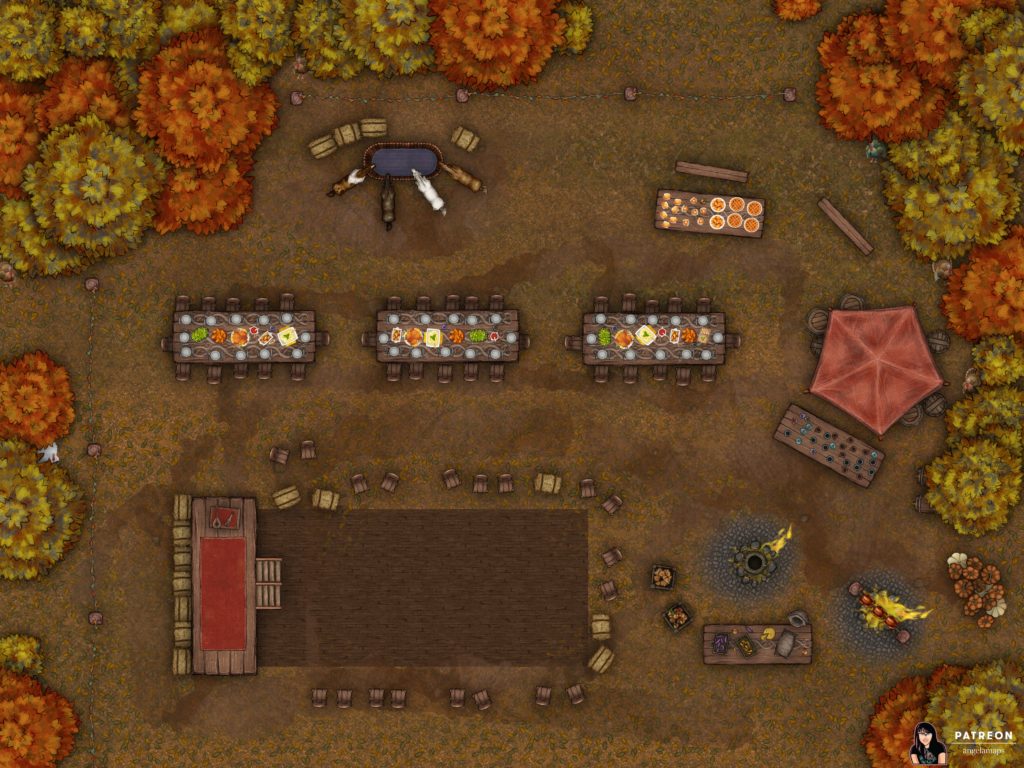 As an American living in Finland, Thanksgiving is one of the things I miss. We'll still make a giant pot of potatoes and some pumpkin pies but… it's not the same! So forgive me if this map is a little cheesy, I was thinking about all the Thanksgiving Day feasts I had growing up 🙂
I'm super grateful that despite 2020 being a relatively crappy year for a lot of things, I discovered map making this year! And, I have 15 patrons now. So cool. I'm so grateful and excited 🙂 I also have healthy lovely kids and great friends and family. Pandemic aside, there is a lot to be happy about! Thank you all.
You may use this map for free in any of your online or offline games. Use the download below with or without grid. You may not sell or redistribute any of my maps.
Get this and MANY more maps without the logo on Patreon.com/angelamaps. Plans start at €3/month and you get all the maps for personal use. Plus you get to feel good because you helped an artist earn a living. That makes you kinda awesome.
Thanksgiving (279 downloads)