Police Station and Morgue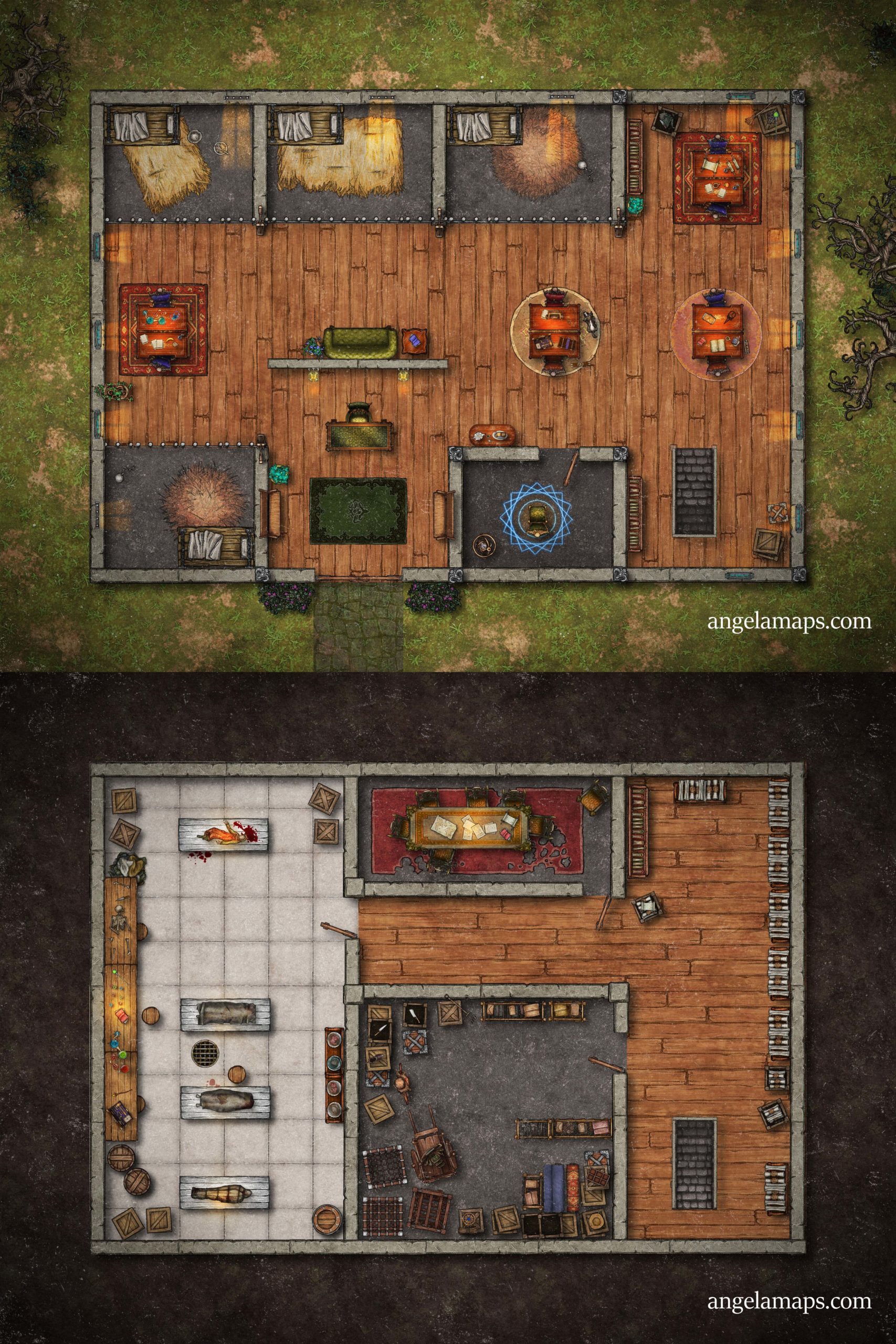 This is a police station and morgue. The upper floor has a reception area, four clean jail cells for holding prisoners, a magical interrogation room, and lots of desk space for officers to carry on their investigations, or do all their paperwork.
The lower floor has the paperwork archive for past cases, as well as an evidence room, a meeting room, and a morgue where bodies are held and examined for cause of death or corpses are reanimated to be questioned regarding cases.
I also made a darker version of this where the police are a little less nice, which can be found on my shop and Patreon. Of course it's all wired up and ready to go for Foundry VTT and Fantasy Grounds.
This map and all the free maps on this website are paid for by my Patrons. Join them in supporting me for only €3. On my Patreon you can access base maps, alternate maps, animated maps, FGU setup maps and FVTT setup maps.  Maps are for non-commercial use only.