Tournament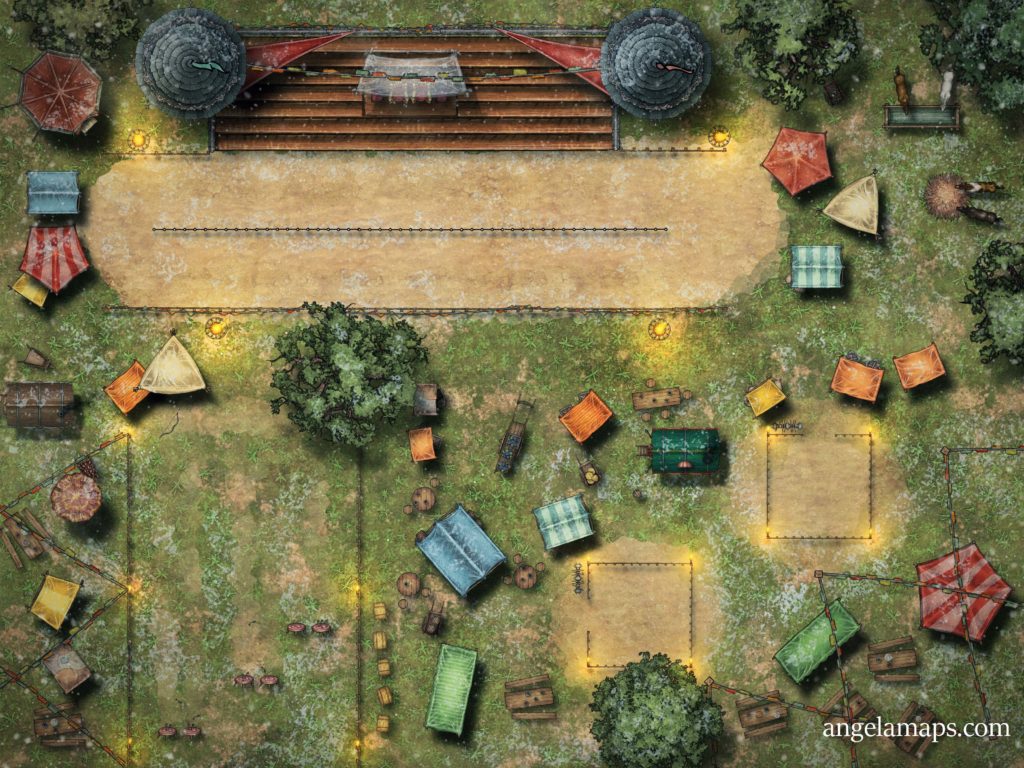 Compete to be the best at the Holiday tournament. Jousting, archery, sword fighting! Or grab a cup of warm mulled wine and enjoy watching the competition.
I LOVE the Riyria book series, so when I started making a tournament map, my mind kept coming back to the Wintertide tournament in book 5. And I decided I needed to do a snowy version for a holiday tournament 🙂 You can get this free below with a small logo.
There is also a summer version and night versions available, as well as the Foundry VTT and Fantasy Grounds versions.
You may use this map for
free
in any of your online or offline games.
Use the download below
with or without grid. You may
not
sell or redistribute any of my maps.
Get monthly maps without the logo on Patreon.com/angelamaps.
Plans start at €3/month and you get new maps every week for personal use. You also get a monthly coupon for 50% off the maps for sale on this site.  Plus you get to feel good because you helped an artist earn a living. That makes you kinda awesome.
This map
is currently available
to
my Patrons!