Sky Island (floating island…. Skyland?!)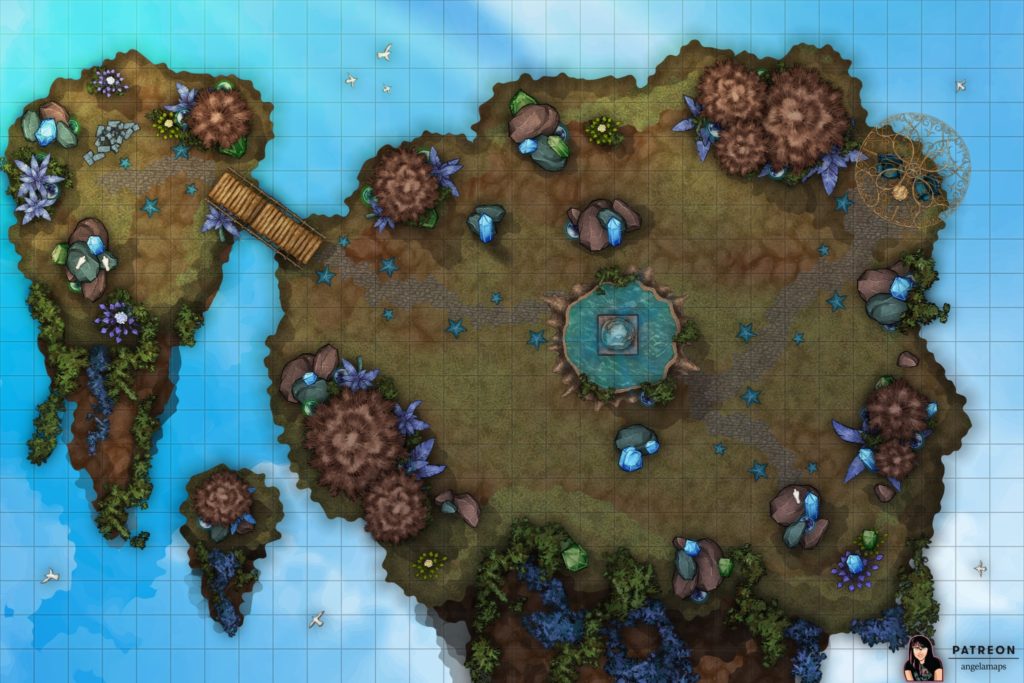 Just your typical, run of the mill, every day, average magical floating sky island. This particular magical float island features naturally grown crystals, a lovely sitting area (don't fall off!) and a statue in a (probably) powerful fountain.
Map is 30 x 20
You may use this map for free in any of your online or offline games. Use the download below with and without grid. You may not sell or redistribute any of my maps.
Get weekly maps without the logo on Patreon.com/angelamaps. Plans start at €3/month and you get new maps every week for personal use and 100s of archived maps. Plus you get to feel good because you helped me to earn a living, and to keep making free maps for everyone. That makes you kinda awesome.
This map is on my Patreon with no logo mark and the Foundry VTT & Fantasy Grounds versions are currently available to my Patrons!
Sky Island (267 downloads)