Prison Island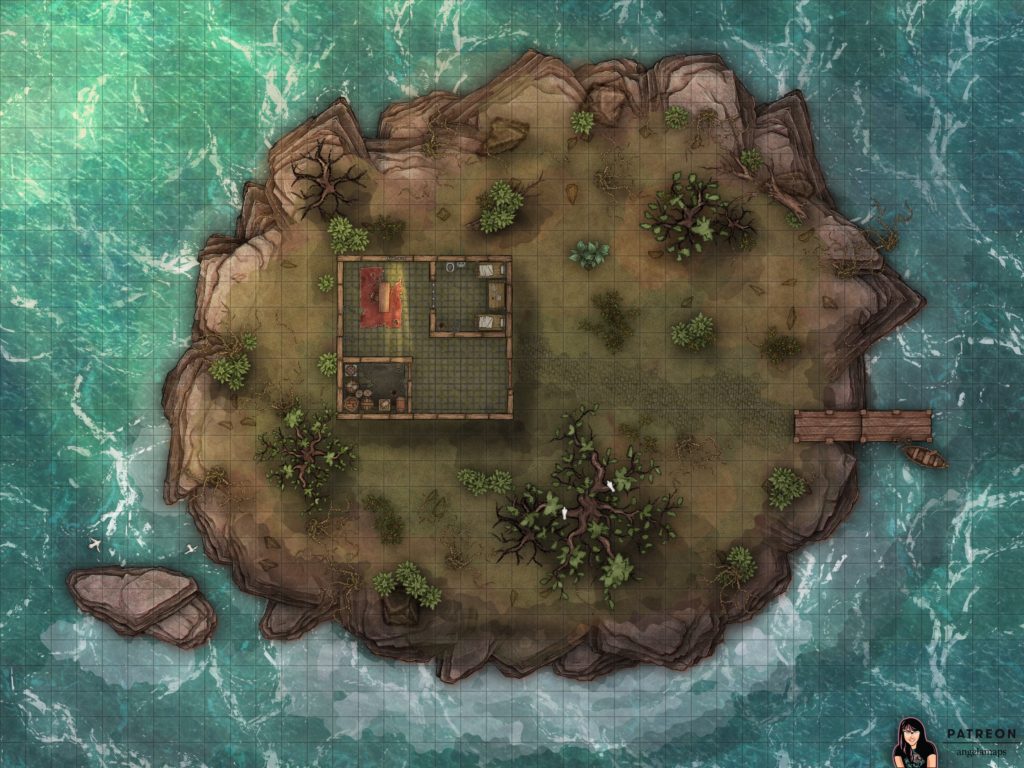 You are being held in a small rundown cell, in a small damp building, on a small forgotten island. Even if you were to escape your cell, you'd be stranded in the middle of the ocean.
Once a day… most days anyway, a heavily armed man arrives to give you a bowl of some barley edible food. He seems to be alone but you can't be sure. You didn't see any other dwellings when you arrived so you assume he's coming on a boat, but your cell has no window to see.
Map is 40 x 30
This map and all the free maps on this website are paid for by my Patrons. Join them in supporting me for only €3. On my Patreon you can access base maps, alternate maps, animated maps, FGU setup maps and FVTT setup maps.  Maps are for non-commercial use only.
Prison Island (1257 downloads)