Glow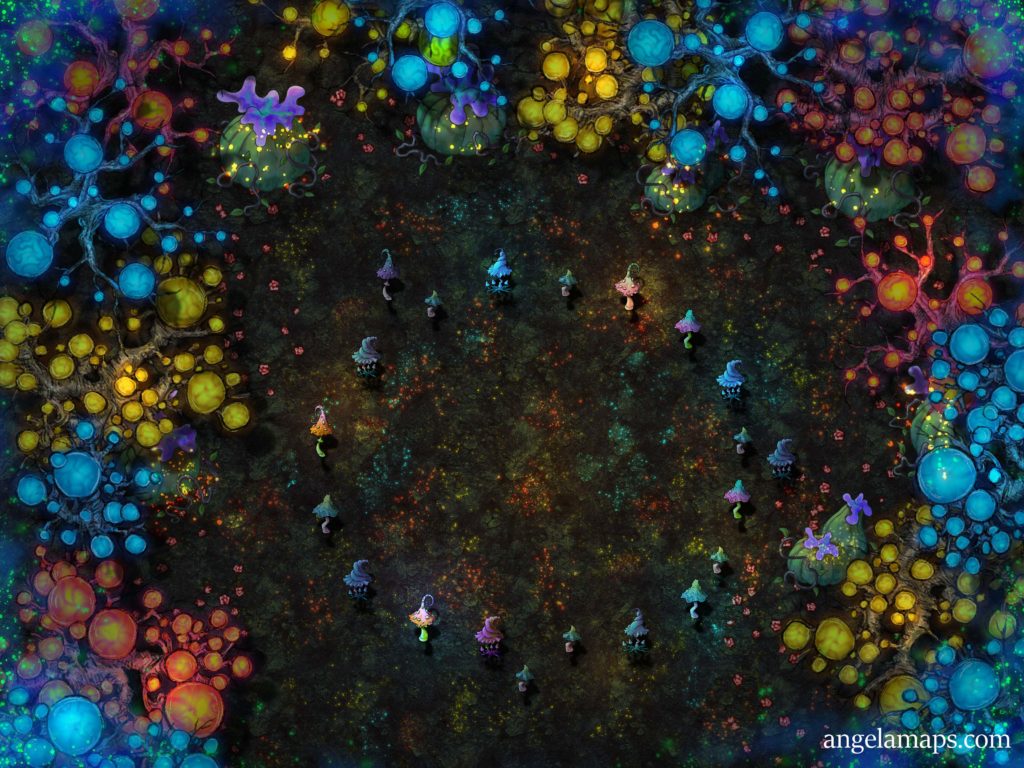 I call this series of maps "Glow". You can use them for a fey area, or maybe a particularly glowy area of the under dark. Or whatever really! They are a little bright but kinda fun.
There is a fairy circle, a ring of mushrooms. Perhaps a portal to a different place? This map is free for download below. I also did a copy of this map with an actual physical portal. Plus two other maps in this same area with glowy ball trees.
All four maps are animated as MP4s, and they are setup and ready to play on both Fantasy Grounds (DMsGuild) and Foundry VTT (my shop!)
You may use this map for
free
in any of your online or offline games.
Use the download below
with or without grid. You may
not
sell or redistribute any of my maps.
Get monthly maps without the logo on Patreon.com/angelamaps.
Plans start at €3/month and you get new maps every week for personal use and 2 months of archived maps. You also get a monthly coupon for 50% off the maps for sale on this site.  Plus you get to feel good because you helped an artist earn a living. That makes you kinda awesome. This map
is currently available
to
my Patrons!