Artist's Studio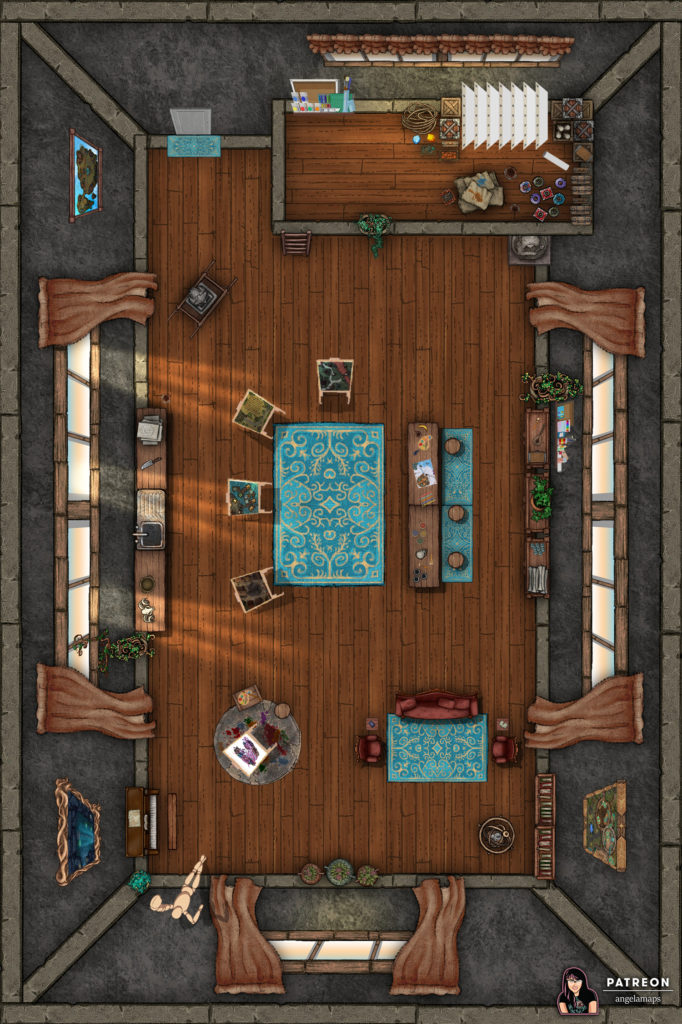 The idea for this map was given to me by one of my patrons who needed it for a one shot. His artist is a murder and the players can go into these paintings. As such, the paintings are also playable maps of mine. This was a lot of fun to make 🙂 Also tried to work a little more with forced perspective.
Map is 20 x 30.
You may use this map for free in any of your online or offline games. Use the download below with and without grid. You may not sell or redistribute any of my maps.
Get weekly maps without the logo on Patreon.com/angelamaps. Plans start at €3/month and you get new maps every week for personal use and 100s of archived maps. Plus you get to feel good because you helped me to earn a living, and to keep making free maps for everyone. That makes you kinda awesome.
This map is on my Patreon with no logo mark and the Foundry VTT & Fantasy Grounds versions are currently available to my Patrons!
Artist's Studio (365 downloads)