Jungle Dock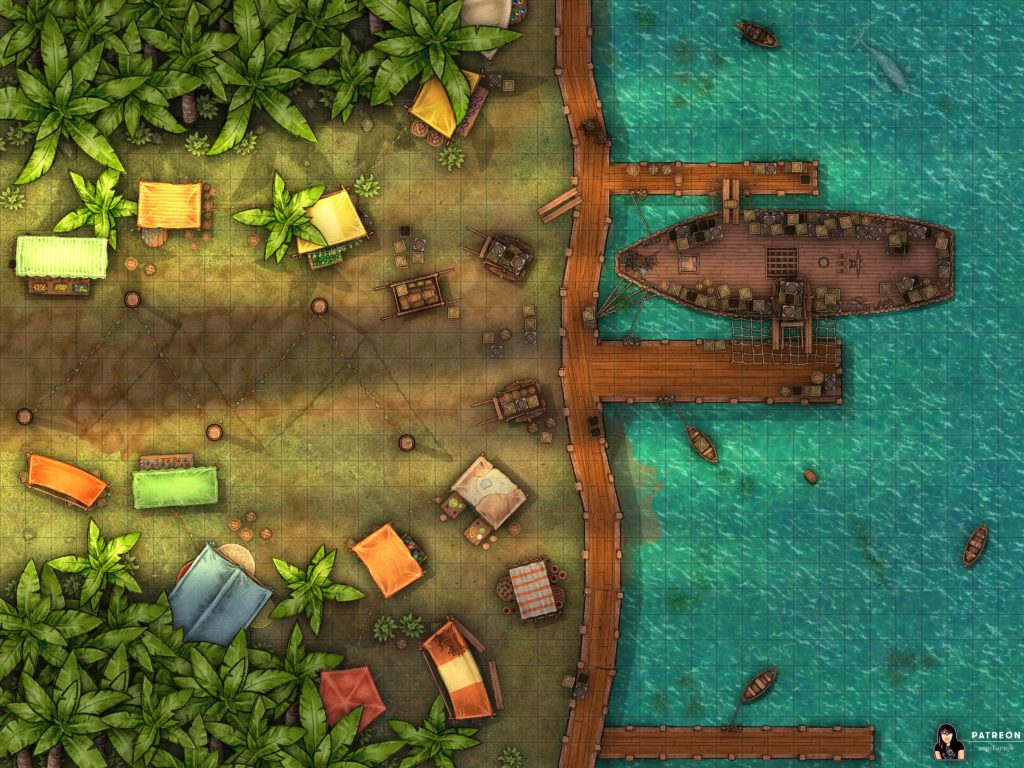 It is warm and muggy in the jungles, but here by the sea there is a cooler breeze coming off the water. It is almost pleasant. The smell of salt water mixing with the the smell of spices as food is prepared nearby. Your ears filled with the sound of a bustling dock. Fisherman and tradesmen look on as a ship full of cargo is unloaded. Sailors sample the local cuisine at the many booths setup near the piers.
Map is 40 x 30
You may use this map for free in any of your online or offline games. Use the download below with and without grid. You may not sell or redistribute any of my maps.
Get weekly maps without the logo on Patreon.com/angelamaps. Plans start at €3/month and you get new maps every week for personal use and 100s of archived maps. Plus you get to feel good because you helped me to earn a living, and to keep making free maps for everyone. That makes you kinda awesome.
This map is on my Patreon with no logo mark and the Foundry VTT & Fantasy Grounds versions are currently available to my Patrons!
Jungle Dock (696 downloads)