Dirigible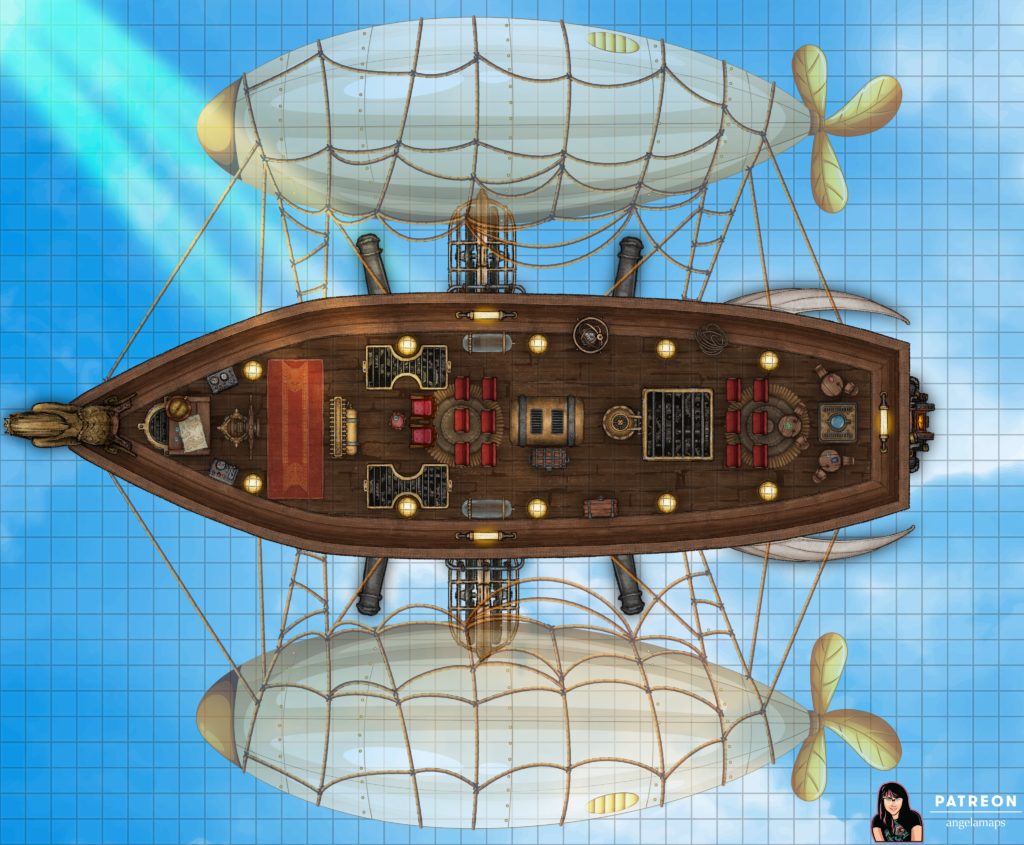 The airship really is the most fashionable way to get from one place to another. Sip some tea and enjoy the view as you glide above the land to your destination.
Was going for sort of a fancy steampunk vibe on this one. Hope you can find a use for it in your game 🙂
EDIT: Light grid version now available (pictured above)
Map is 40 x 33
This map and all the free maps on this website are paid for by my Patrons. Join them in supporting me for only €3. On my Patreon you can access base maps, alternate maps, animated maps, FGU setup maps and FVTT setup maps.  Maps are for non-commercial use only.
Buy just this map on DMsGuild with no logo and fantasy grounds support.
Dirigible (923 downloads)

Dirigible (w/grid) (646 downloads)


Dirigible (light grid) (503 downloads)