Train Station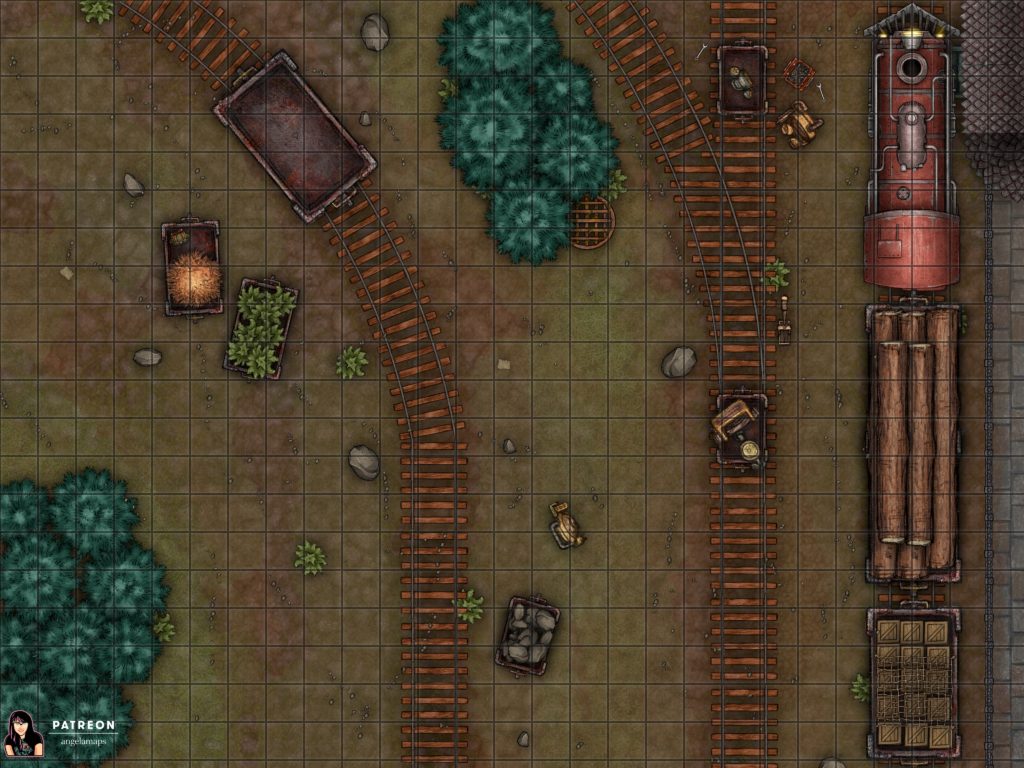 The old man who maintains the train station does his best. He works alone and meets every incoming train, regardless of the hour. He fixes the tracks, removes the weeds and rocks, and helps maintain the trains and carts. It's a lot of work for one man, but he wouldn't want any other job.
You may use this map for free in any of your online or offline games. Use the download below with or without grid. You may not sell or redistribute any of my maps.
Get this and MANY more maps without the logo on Patreon.com/angelamaps. Plans start at €3/month and you get all the maps for personal use. Plus you get to feel good because you helped an artist earn a living. That makes you kinda awesome.
Train Station (199 downloads)