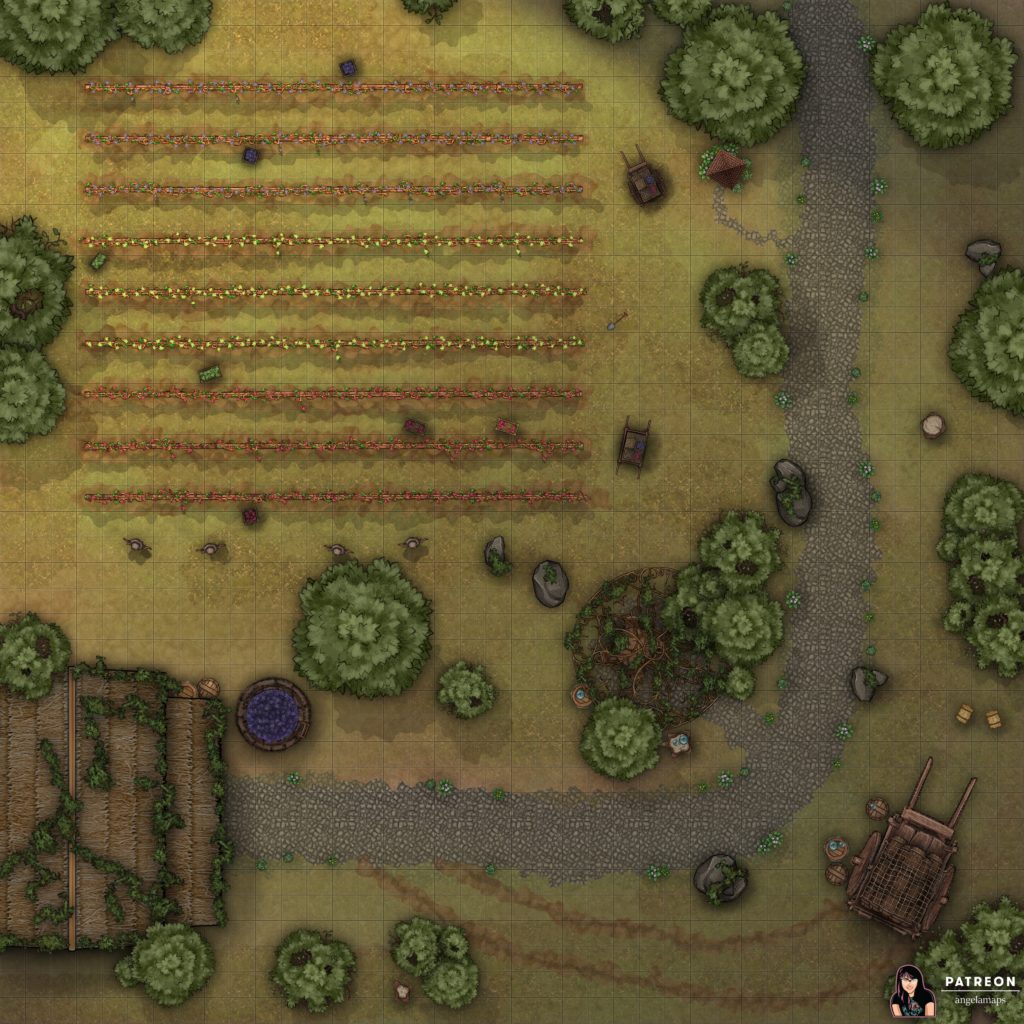 All of the wine from the Oaks & Vines Vineyard is aged in oak barrels made from the trees that grow here on the vineyard. There has been a cooper in the family, sometimes by birth and sometimes by marriage, for as many generations as there has been a master wine maker. Between the custom barrels and the three varieties of grapes they grow, they create a wine for nearly everyone's tastes.
Buy JUST this map on DMsGuild.com
The .mod map file with grid and LoS is available to my Adventurer and above patrons. Here is information about adding that file to your Fantasy Grounds.
Map is 40 x 40
You may use this map for free in any of your online or offline games. Use the download below with or without grid. You may not sell or redistribute any of my maps.
Get this and MANY more maps without the logo on Patreon.com/angelamaps. Plans start at €3/month and you get all the maps for personal use. Plus you get to feel good because you helped an artist earn a living. That makes you kinda awesome.
Buy this map and Fantasy grounds .mod on DMsGuild
Vineyard (302 downloads)

Vineyard (w/grid) (230 downloads)