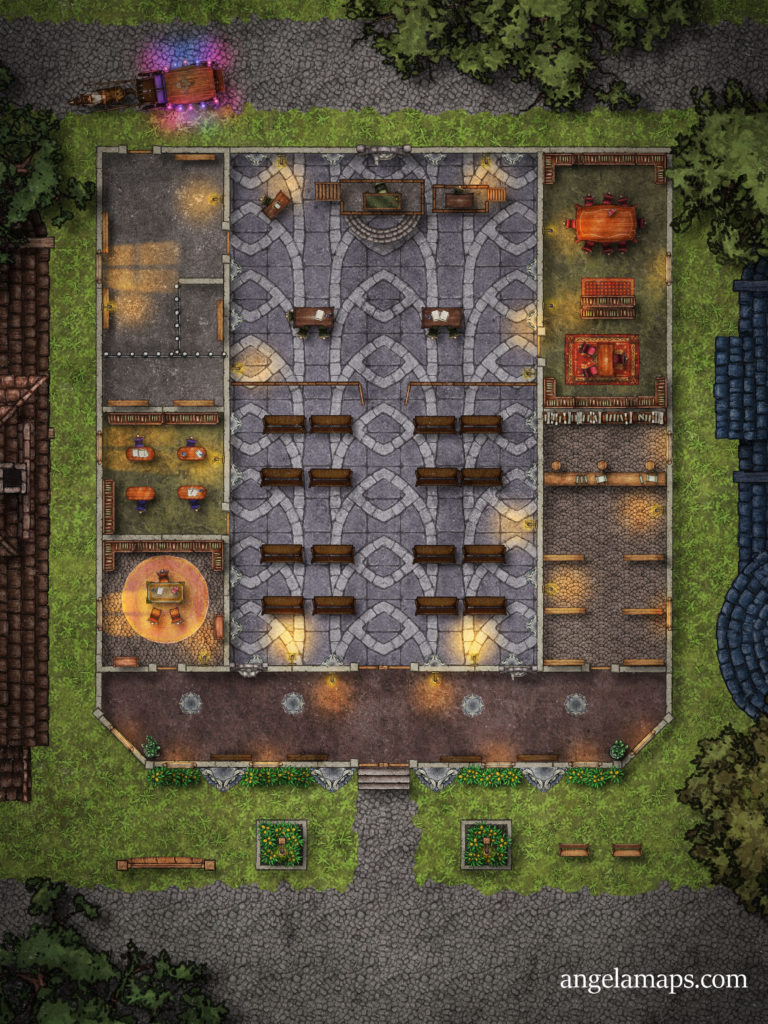 Now, I am not saying any of your big damn heroes have ever bended or… dare I say… broken the law. Sometimes the local laws can be so silly, right? But on the off chance that you find yourself in need of a court house where they might be (wrongfully, I am sure) on trial or maybe even in need of an heroic escape… well here is a map for that. This courthouse has a big trial room, a judges quarters, a couple of offices, a holding cell for those about to be on trial, and a room in the front to acquire paperwork, records and licenses.
I have also made a version of this map at night, and in the winter. And of course, like all my maps, have wired it up for Fantasy Grounds and Foundry VTT.
You may use this map for free in any of your online or offline games. Use the download below with and without grid. You may not sell or redistribute any of my maps.
Get weekly maps without the logo on Patreon.com/angelamaps. Plans start at €3/month and you get new maps every week for personal use and 100s of archived maps. Plus you get to feel good because you helped me to earn a living, and to keep making free maps for everyone. That makes you kinda awesome.
This map is on my Patreon with no logo mark and the Foundry VTT & Fantasy Grounds versions are currently available to my Patrons!