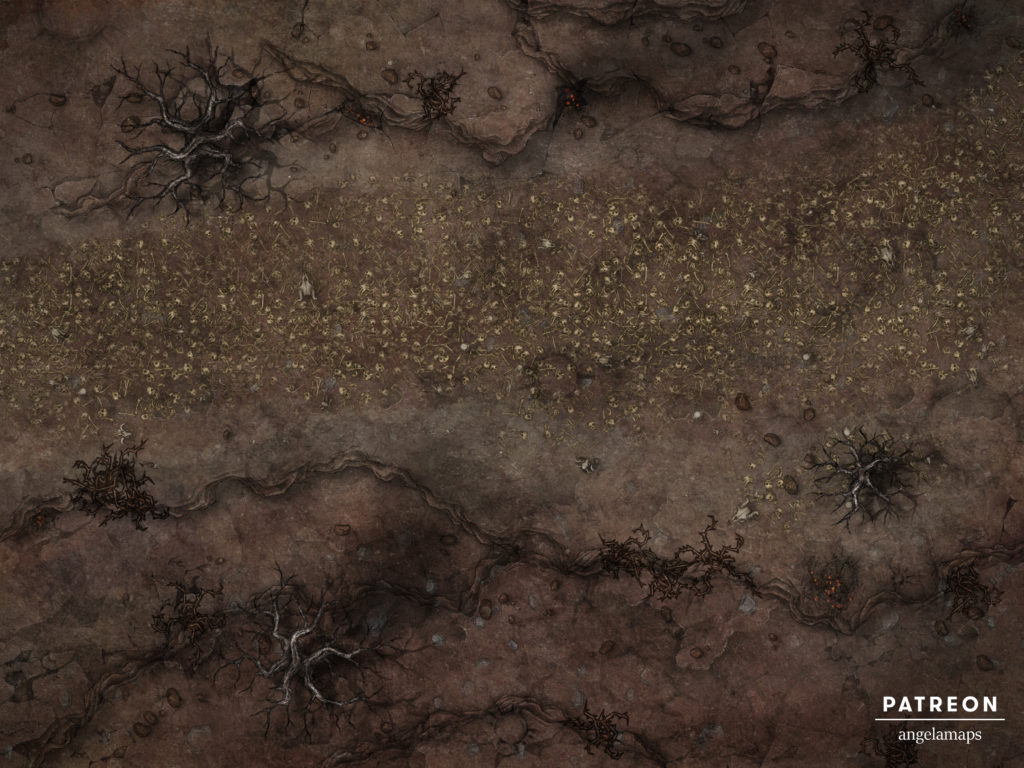 This is a map of the road to Dis, the second layer of the nine hells, paved in skulls. It would go great with my hellscape maps if you were campaigning in this area 🙂 But could also be used for any sort of desolate scary area you needed a battle.
You may use this map for free in any of your online or offline games. Use the download below with or without grid. You may not sell or redistribute any of my maps.
Get this and MANY more maps without the logo on Patreon.com/angelamaps. Plans start at €3/month and you get all the maps for personal use. Plus you get to feel good because you helped an artist earn a living. That makes you kinda awesome.