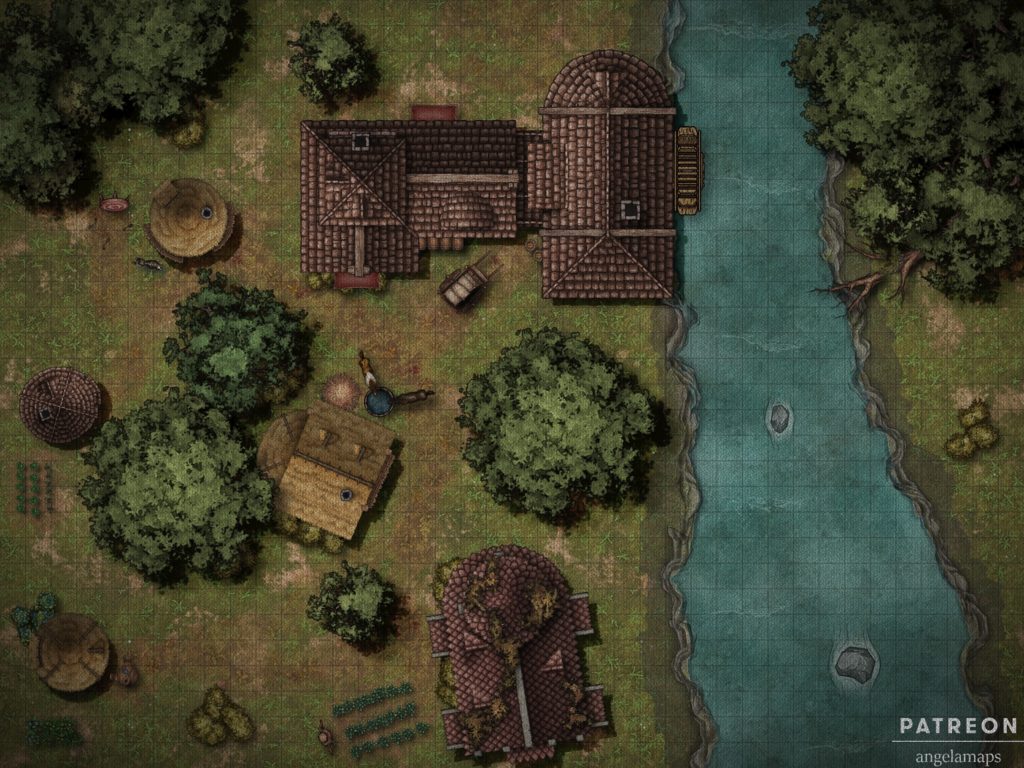 Riverside Mill is a family owned business for 5 generations. When it first started everyone lived above the mill. But as the family and the business grew over the years out buildings started popping up for the different branches of the family to have a little more space.
This is the painted version. The not-painted and first snow versions are available to my Big Damn Hero and above patrons 🙂
Also available is the Fantasy Grounds .mod file with all of the line of sight data and grid data. I have also applied a gentle water effect and some light snow for the first snow map. Check out the video 🙂
You may use this map for free in any of your online or offline games. Use the download below with and without grid. You may not sell or redistribute any of my maps.
Get weekly maps without the logo on Patreon.com/angelamaps. Plans start at €3/month and you get new maps every week for personal use and 100s of archived maps. Plus you get to feel good because you helped me to earn a living, and to keep making free maps for everyone. That makes you kinda awesome.
This map is on my Patreon with no logo mark and the Foundry VTT & Fantasy Grounds versions are currently available to my Patrons!
Buy just this map pack on DMsGuild with all 3 versions and the Fantasy Grounds file.
Riverside Mill (402 downloads)

Riverside Mill (w/grid) (299 downloads)