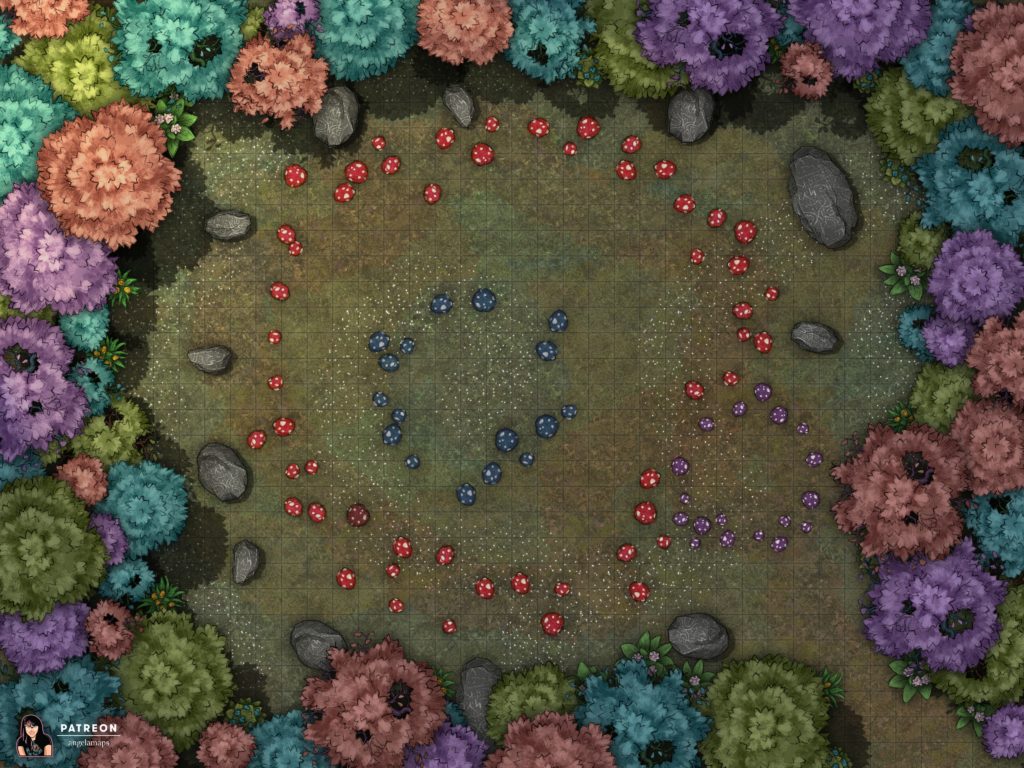 As you walked through the woods you could feel yourself being pulled in this direction. No other direction felt right. The way a magnet has no choice but to be drawn to it's opposite. And now you've arrived, and you can feel the magic heavy in the air. This is no ordinary clearing in the woods. With unnaturally large mushrooms forming colorful fairy rings and rocks forming a circle around the area, the air pulses with energy.
Map is 40 x 30
You may use this map for free in any of your online or offline games. Use the download below with or without grid. You may not sell or redistribute any of my maps.
Get this and MANY more maps without the logo on Patreon.com/angelamaps. Plans start at €3/month and you get all the maps for personal use. Plus you get to feel good because you helped an artist earn a living. That makes you kinda awesome.
Fairy Rings (262 downloads)