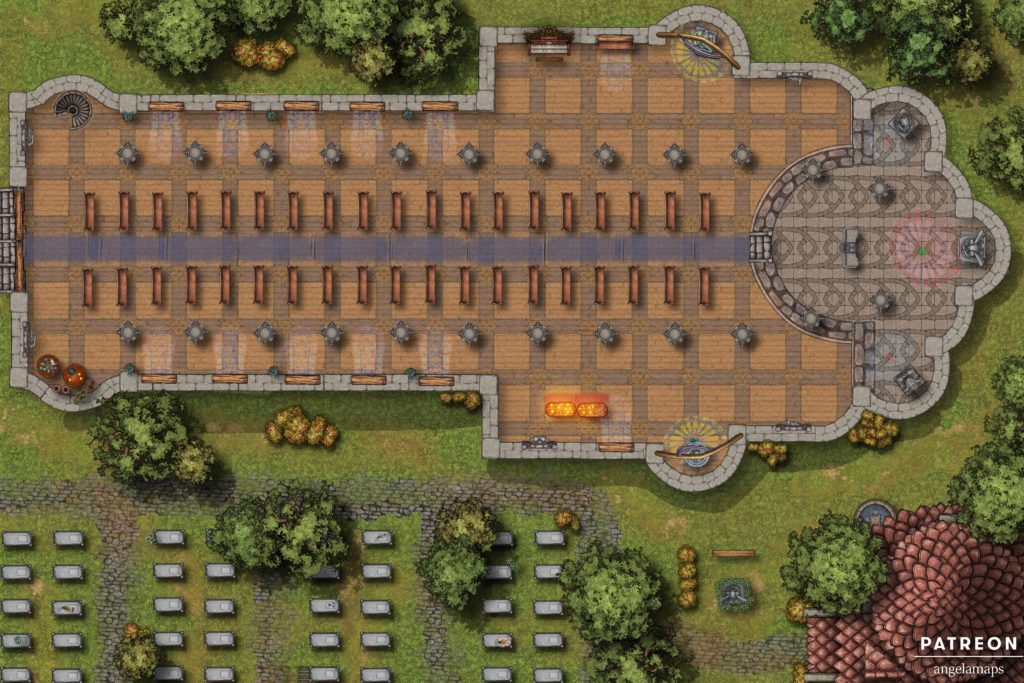 The Cathedral of the Rose King is very old. They hold services every day, three times a day. The doors are always open, day and night, anyone can enter and pray, light a candle, or just sit in the quite and think. There is a sizable cemetery on the grounds, and it is said a catacombs under the main structure.
If you ask the old bishop, he'll talk off your ear about the three kings, one queen, one royal horse, seven princes and princesses, countless nobility, high ranking clergy and two royal consorts who are buried here. But who was the Rose King? He's not entirely sure.
The cathedral map is free to anyone (download below) but my Patrons also get the catacombs! Have a look 🙂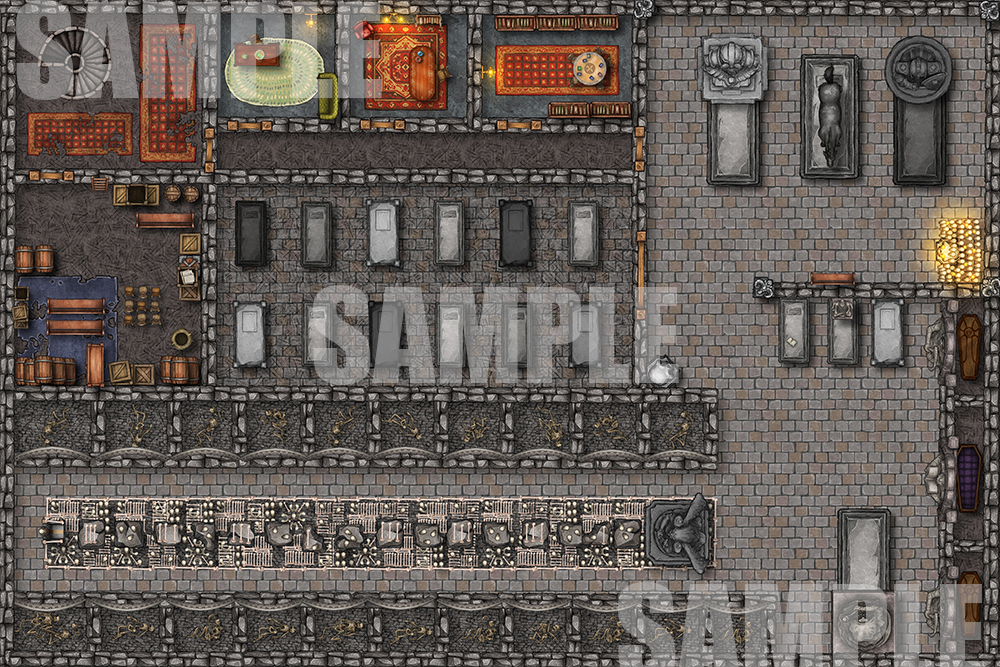 And of course I made a couple of spooky variations of these maps, including the cathedral at night, a ritual being cast in the catacombs, and some (totally harmless) green glows 🙂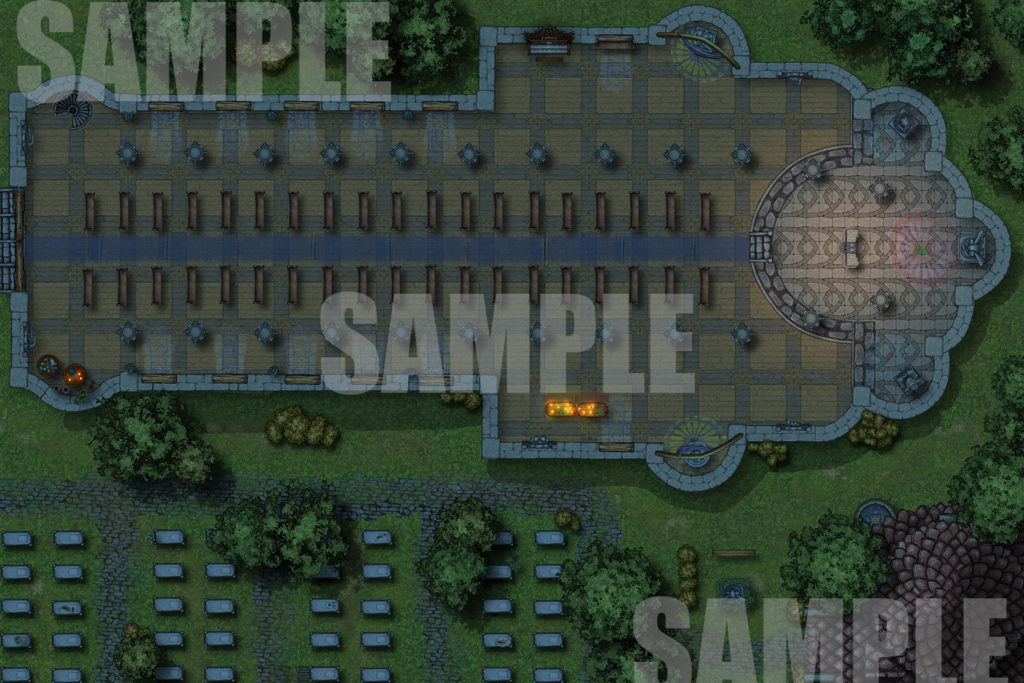 Cathedral is 60 x 40
Catacombs One is 30 x 20
Catacombs Two is 30 x 40
And finally, like all of my maps, I wired this one up for Fantasy Grounds for my Patrons. Have a look at the video to see how the line of sight works.
You may use this map for free in any of your online or offline games. Use the download below with and without grid. You may not sell or redistribute any of my maps.
Get weekly maps without the logo on Patreon.com/angelamaps. Plans start at €3/month and you get new maps every week for personal use and 100s of archived maps. Plus you get to feel good because you helped me to earn a living, and to keep making free maps for everyone. That makes you kinda awesome.
This map is on my Patreon with no logo mark and the Foundry VTT & Fantasy Grounds versions are currently available to my Patrons!
Buy just this map with variants and Fantasy Grounds files on DMsGuild.
Cathedral (538 downloads)

Cathedral (w/grid) (388 downloads)