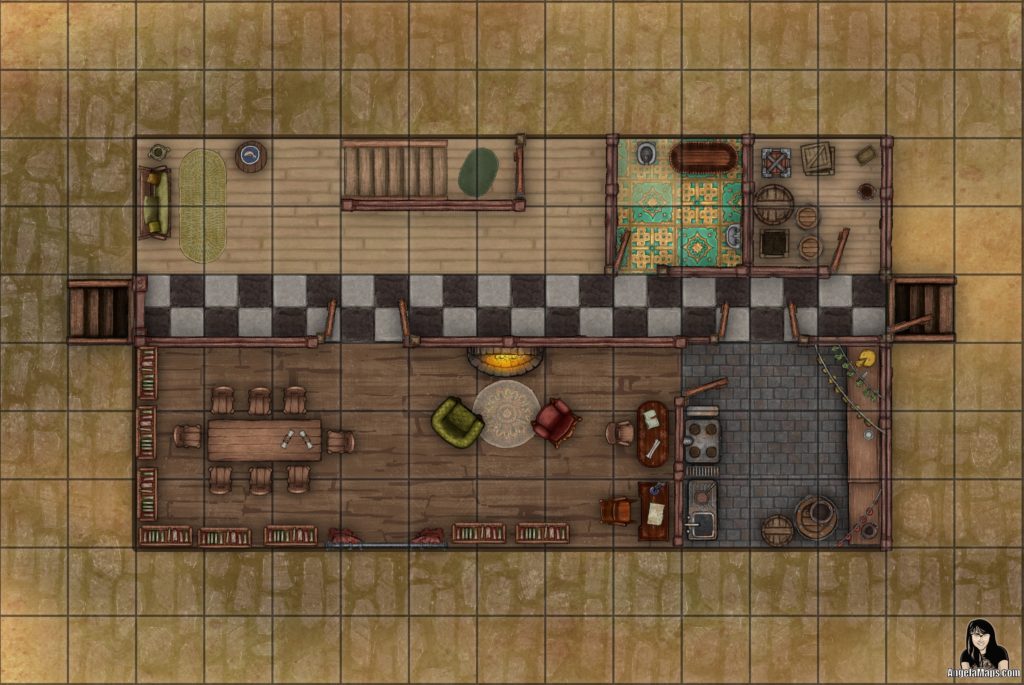 I have been spending a lot of time working on the base camp for my crew in our game. And I thought, maybe I could share sections of it here incase they are useful to anyone. So this is (half) of our lower level, and has a sort of study/meeting area, a kitchen, a bathroom, a storage room, and a foyer. Little cupboard under the stairs too 🙂 And a staircase leading up. Hope you can find a use for it 🙂
You may use this map for free in any of your online or offline games. Use the download below with or without grid. You may not sell or redistribute any of my maps.
Get this and MANY more maps without the logo on Patreon.com/angelamaps. Plans start at €3/month and you get all the maps for personal use. Plus you get to feel good because you helped an artist earn a living. That makes you kinda awesome.
Base (198 downloads)