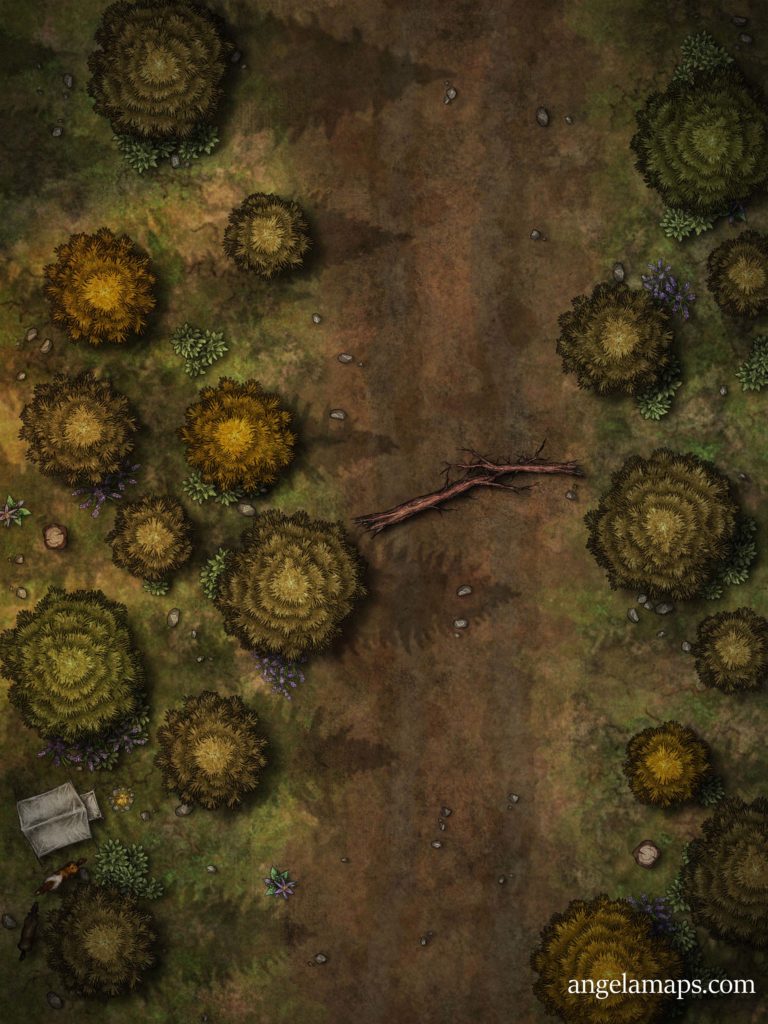 You are escorting a wagon full of medical supplies to an isolated settlement with a recent outbreak. But somebody has other plans. The trees blocking the path will make it impossible for your wagon to pass. When you stop to clear the logs you will surly be attacked. But do the bandits know what they have gotten themselves into attacking your adventurers?
Alternate versions of this map include an ambush at night, a forest without the ambush setup, and a forest at night. And of course it is setup and ready to roll in Foundry VTT and Fantasy Grounds.
You may use this map for free in any of your online or offline games. Use the download below with and without grid. You may not sell or redistribute any of my maps.
Get weekly maps without the logo on Patreon.com/angelamaps. Plans start at €3/month and you get new maps every week for personal use and 100s of archived maps.  Plus you get to feel good because you helped me to earn a living, and to keep making free maps for everyone. That makes you kinda awesome.
This map is on my Patreon with no logo mark but the Foundry VTT & Fantasy Grounds versions are no longer available to my Patrons. Patrons do save 50% off in my web shop and 30% off my maps on DMsGuild.com