Thank you for backing my project on Indiegogo. Here is how to install it into Foundry VTT.
1.) You have received an email with a Google Drive link. Download the angela-maps-IGG.zip file. If you need access to the file on an email address other than what you used to make your purchase on Indiegogo please email angela@angelamaps.com with both the email you used for Indiegogo, and the email you need access with.
2.) Locate your Foundry VTT data folder. If you open Foundry VTT and click on the configuration tab, you can find this information in the 'User Data Path' field. You can navigate to this folder, or copy and paste this address into your file explorer. If this folder is hidden from you, here is how to show it on Windows and here is how to show it on Mac.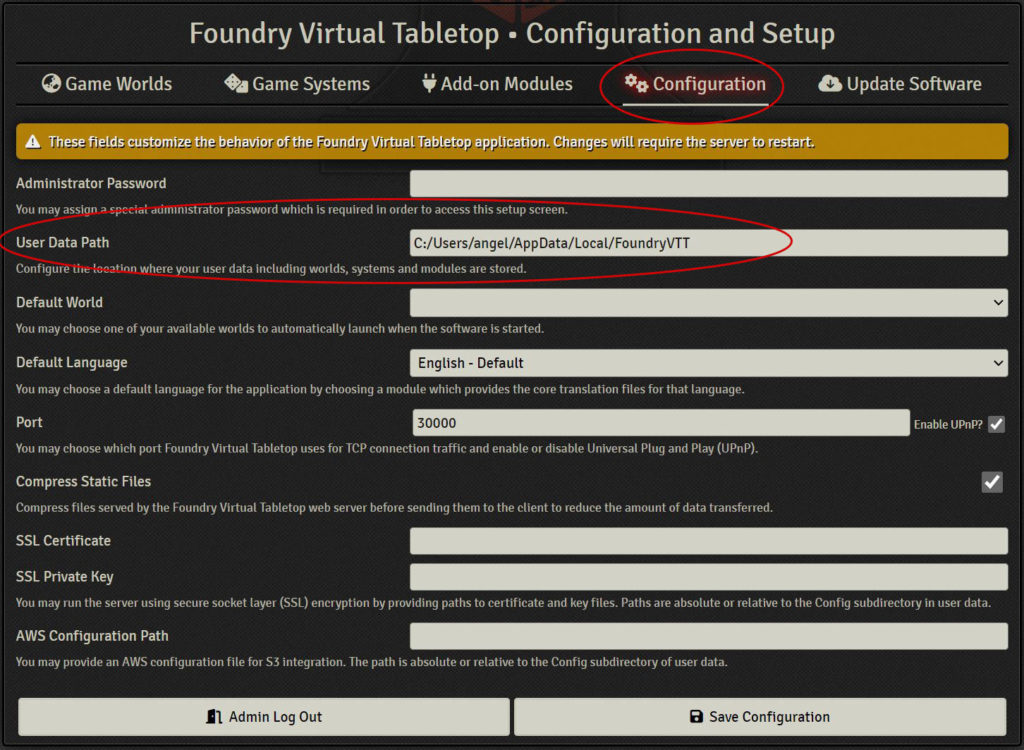 3.) Once you are in the folder where Foundry VTT stores data, open the 'Data' folder, and then the 'Modules' folder. Unzip the file you downloaded here. This should create a new folder inside Modules called angela-maps-IGG, which in turn has many other folders inside it.
4.) If Foundry VTT was open, close and reopen Foundry VTT before using
That's it! Your modules is installed!
How do I use the module?
1.) Open up your game in Foundry VTT. On the top right of your screen click on the Game Settings tab with the two small gears. Then choose 'Manage Modules'
2.) Select Angela Maps – Indiegogo 2022 from the list of modules. When it is selected it will have a check mark next to it. Then hit 'Save Module Settings'
3.) In your Compendiums tab you will now have a list of scenes.
4.) Opening any scene will give you a list of maps. You can import a map to your game by right clicking on it, or by opening it up and clicking 'Import' on the top bar.
5.) Once you have imported all the maps you need, you are free to disable the module, the maps will remain in your game. Or leave the module active to always have maps on demand. Whichever suits you best 🙂