Description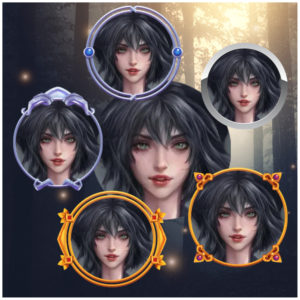 100 character tokens, in six framing styles for a total of 600 NPC tokens.
All files are 256×256 .png files
Faces generated with Artflow.ai
FAQ
Do these work with my virtual table top?
They are .png files and as far as I know they will work with all virtual tabletops.
Are these on Patreon?
Yes, these are all on my Patreon.  Depending on the tier you join you get some or all of them every month as a patron.  You also get access to the archives.
Buy Tokens
Free version of the tokens can be found here.
Angela Maps (and more) Patreon.