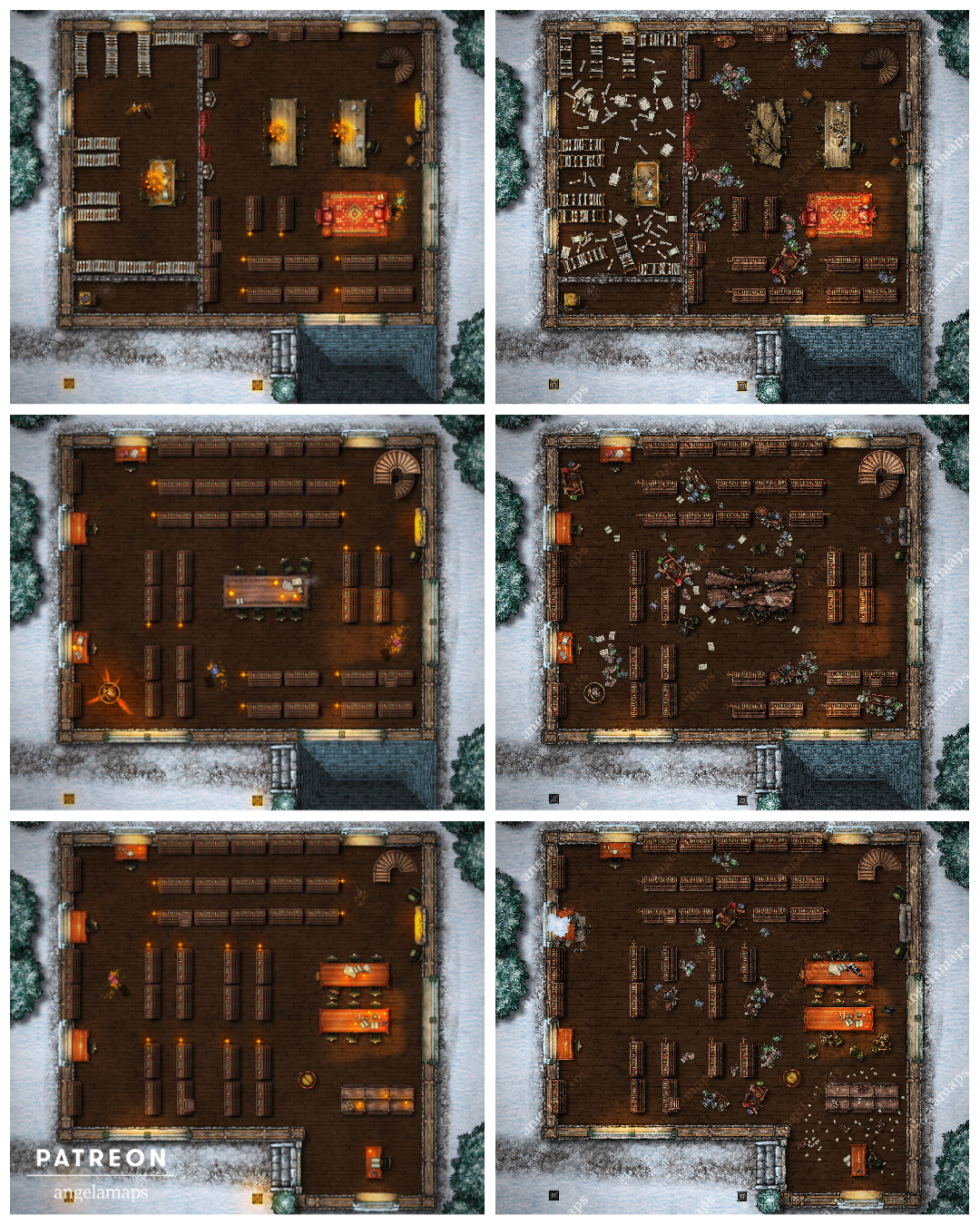 One of the first maps I made was a library in both functioning and destroyed state. I wanted to revisit this idea so I made this new three story library. The idea is that this is a somewhat magical library and up on the third floor there is a hidden room that houses a very powerful book. Perhaps your adventurers need to find it, steal it, or protect it. In the alternate version for my Adventurer and above tier on Patreon I also have the trashed version of the library. I did two versions of the third floor, one with the book still there, and one with it stolen.
I have of course also set up all the walls and such on Foundry VTT and Fantasy Grounds 🙂
You may use this map for free in any of your online or offline games. Use the download below with and without grid. You may not sell or redistribute any of my maps.
Get weekly maps without the logo on Patreon.com/angelamaps. Plans start at €3/month and you get new maps every week for personal use and 100s of archived maps. Plus you get to feel good because you helped me to earn a living, and to keep making free maps for everyone. That makes you kinda awesome.
This map is on my Patreon with no logo mark and the Foundry VTT & Fantasy Grounds versions are currently available to my Patrons!